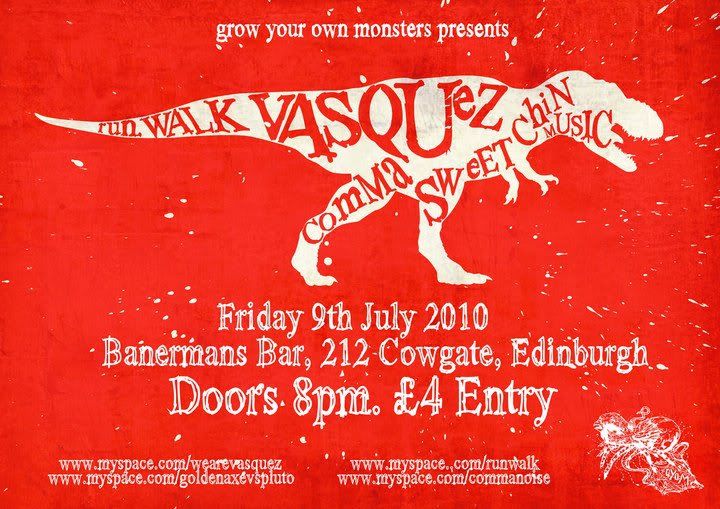 ...was last nite, at Bannerman's in the Cowgate in Edinburgh. A good crowd turned up to see the four bands and first up were
Comma
who are an instrumental band with two drummers - hey you can never have enough drummers can you? They have a
>>FREE<<
download of their EP at their Myspace page
here
. You can watch this while your downloading...
Next on were
Sweet Chin Music
who were quite lively and
shouty
as you can see here...
Next up were the rather crazy
run WALK!
from
'dahn sauwth'
as they put it. A
Drum'n'Bass
duo only because that was what they played! ;-) - they also invited everyone back to the venue's flat for a party afterwards - wonder if the venue were happy with that??? ;-) ...anyways here they are...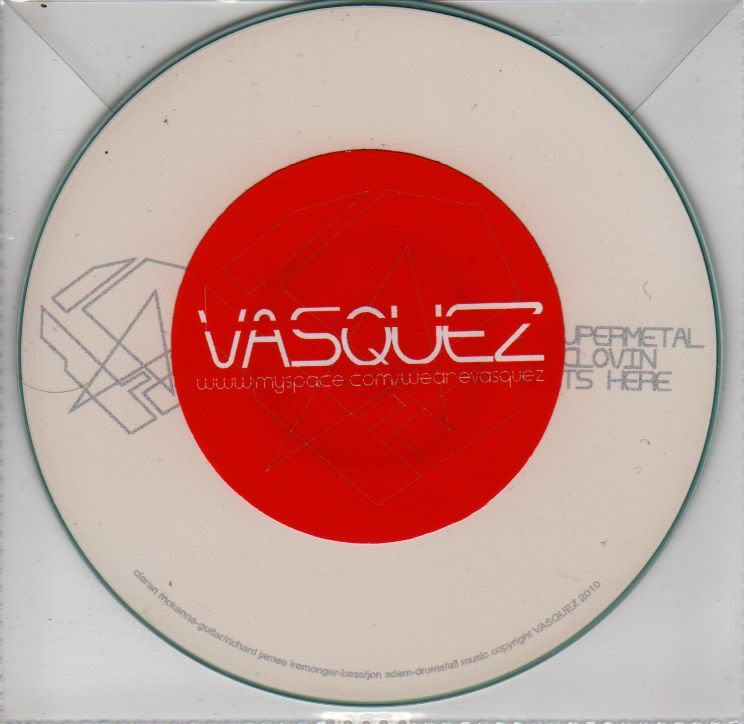 But of course it was
VASQUEZ
's nite, coz it was their EP release. It's a three track ep inc the tracks
Supermetal
,
McLovin
&
It's here
all for a mere £3 - I'm sure they'll sell you one from their
site
(and they also have a
>>FREE<<
download of 3 live demos - check that out too!).
They played a brilliant set but as usual it was all too short, well probably wasn't but
'time flies...'
and all that! They looked and sounded a bit like this...
All-in-all a great nite, can't wait to do it agen! & remember
buy a copy of their ep
they might even give you a
>>FREE<<
sticker like this one if you ask nicely ;-)